Next restoration day
To be announced
Next running day
To be announced
Latest newsletter
Issue 142, 3rd November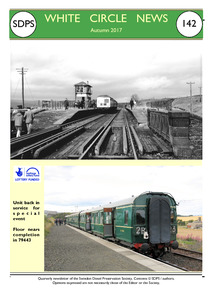 The latest issue of the Society's newsletter White Circle News is number 142. Featuring all the latest restoration news as well as historic features and photographs, the newsletter is available to Swindon Diesel Preservation Society members. Find out more about membership here.
From the Archive...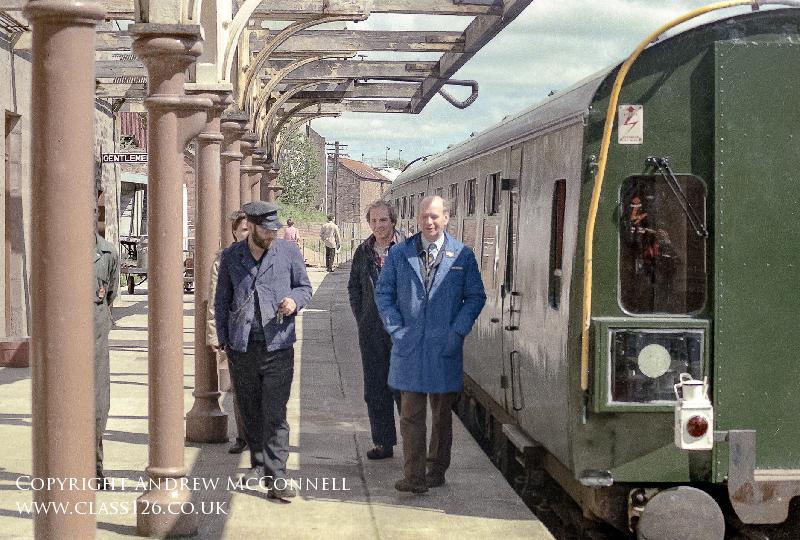 Sc51017 is seen in the platform at Brechin station in the summer of 1986, with Wullie Carlile (right), shedmaster of Ayr Depot. Wullie visited the Caledonian Railway (where the unit was based between 1983 and 1992), to pass out SDPS members as drivers of the preserved unit.
DMU running on 2nd September
The Class 126 was used during the Bo'ness & Kinneil 1950s weekend on 2nd September 2017. This followed the fitting of a new set of batteries and brand new air tanks. The unit worked the 15:35 departure from Bo'ness for a return trip to Manuel; attractions on the day included music, dancing, dance demos, stalls and vintage cars.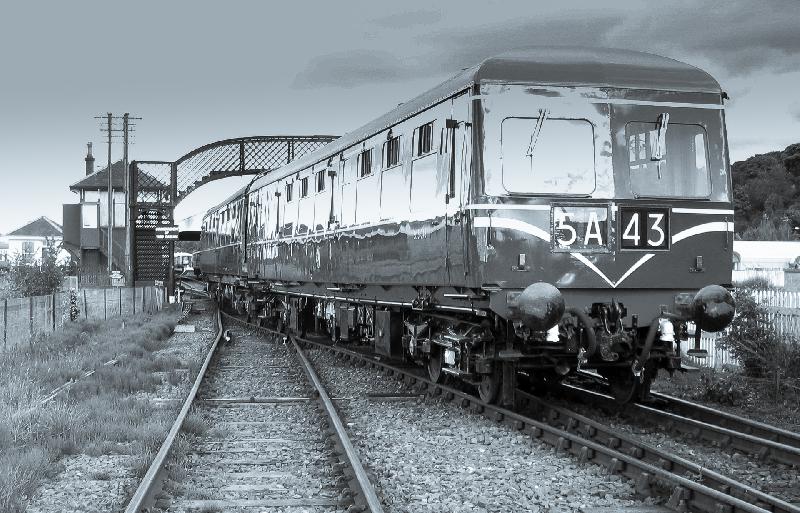 The SRPS Class 126 DMU during a Members' Special run in 2009.
New air receivers for power cars
New air receivers were recently fitted to the DMU power cars by the SRPS Diesel Group, The original receivers were unable to be re-certified as they did not have the data plates giving serial numbers and ratings as required by current regulations.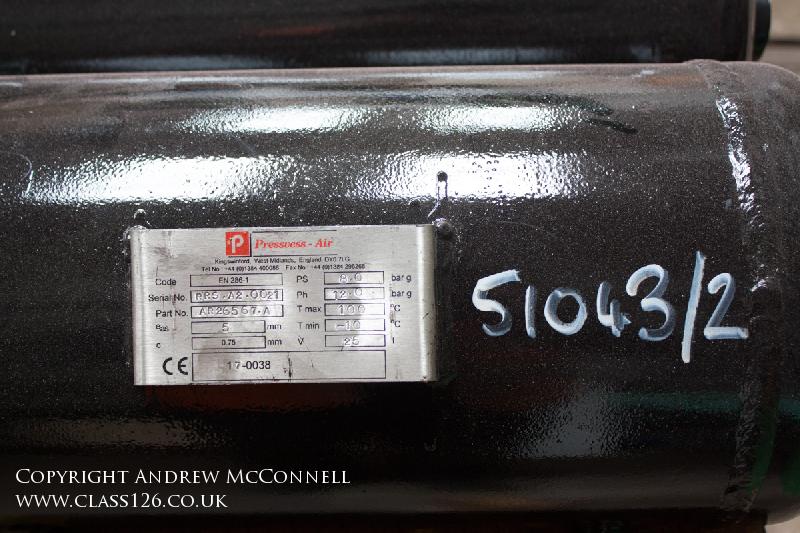 The new receivers are similar size to the originals, but unfortunately (as standard tanks), lack the special mounting flanges for the unloader and diverter valves. This departure was necessary as a cost saving measure and required some modification of the air system as a result.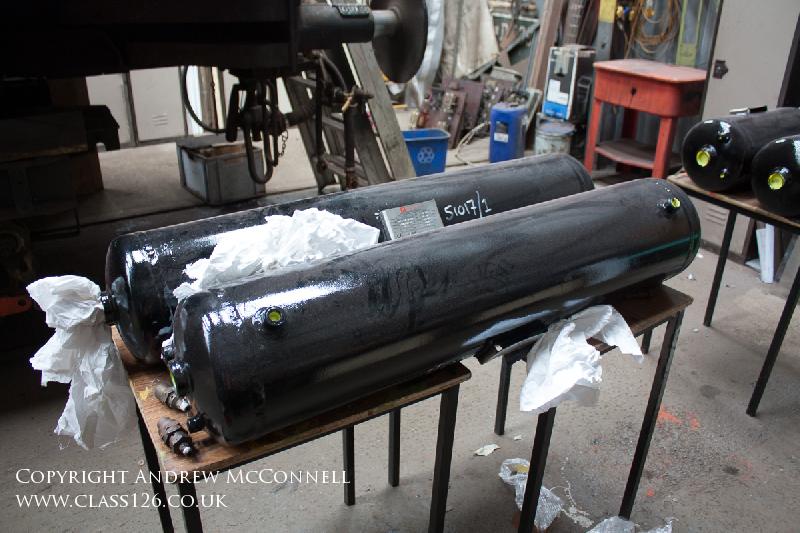 Here we see the new receivers in the Diesel Shed, awaiting fitting (one large and one small tank per power car).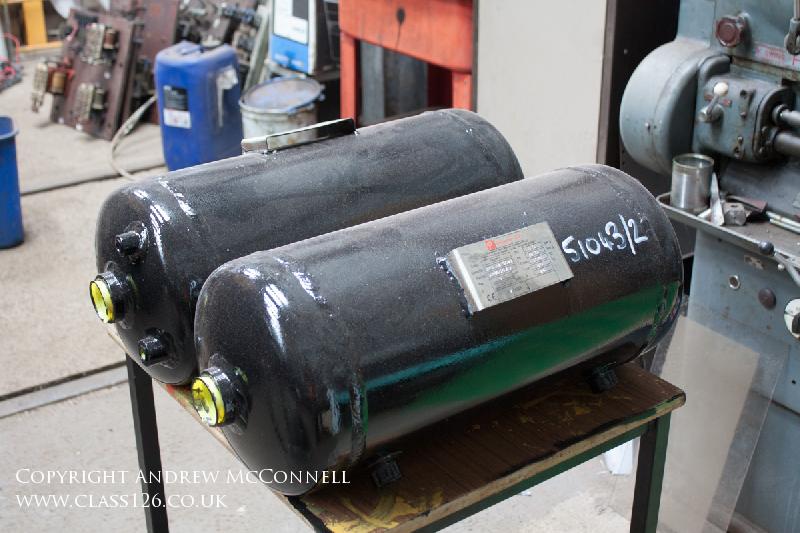 Fund Us
Donate money to the restoration of the Class 126 using the button below. We appreciate any help you can give, every little helps.
Find Us