Next restoration day
26th February 2018
Next running day
To be announced
Latest newsletter
Issue 143, Winter 2017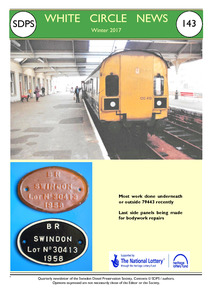 The latest issue of the Society's newsletter White Circle News is number 143. Featuring all the latest restoration news as well as historic features and photographs, the newsletter is available to Swindon Diesel Preservation Society members. Find out more about membership here.
Winter Woolies Work Week 2018 - Dates confirmed
Dates for the 2018 Winter Woolies Work Week have been provisionally confirmed as Monday 26th February to Friday 2nd March 2018.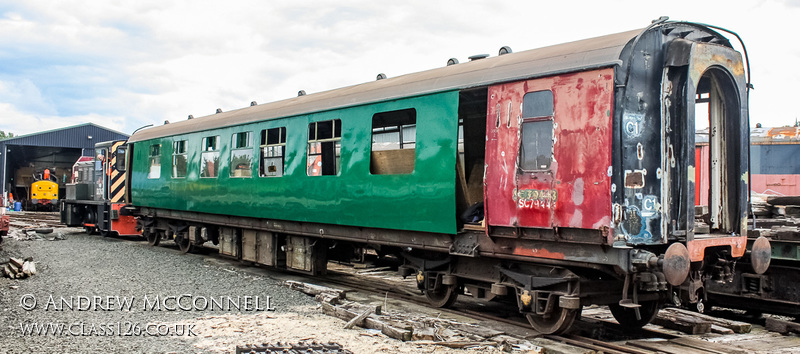 We shall try to get use of the goods shed for our now traditional "extra" work week. Assuming access to the Goods Shed is granted, main work focus shall be on further bodywork rebuilding of the Edinburgh/Glasgow Intercity Buffet Car, Sc79443.
This work is nearing completion and a considerable amount of work has now been enabled inside the vehicle so in addition to the last remaining bodywork end, we shall also focus on welding support brackets for the internal hardwood sections and buffet area furniture.
Watch this space for more information!
From the Archive...
Blue days at Bo'ness
During the rebuild after the asbestos stripping the set was painted into plain circa 1999 as a quick way of tidying up its appearance. Here are the two power cars Sc51043 and Sc51017 seen in the yard at Bo'ness.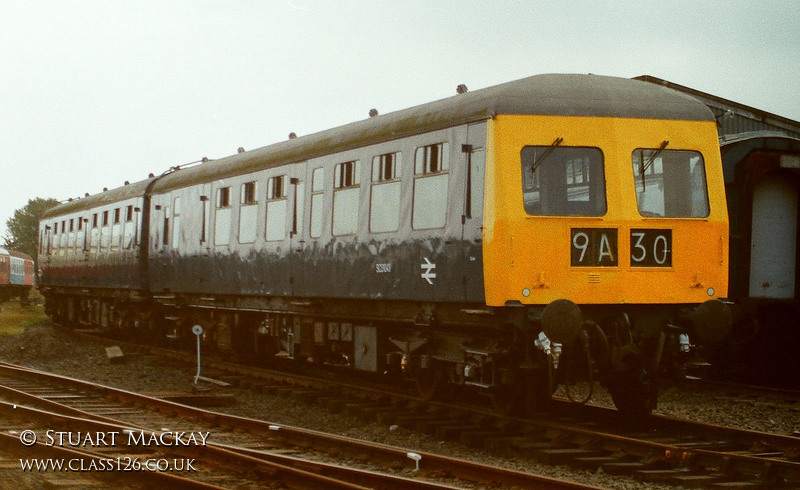 From the Archive...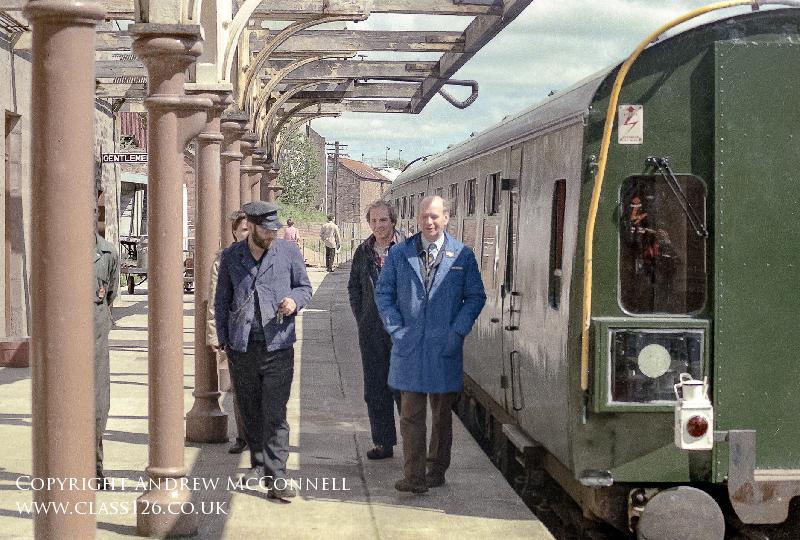 Sc51017 is seen in the platform at Brechin station in the summer of 1986, with Wullie Carlile (right), shedmaster of Ayr Depot. Wullie visited the Caledonian Railway (where the unit was based between 1983 and 1992), to pass out SDPS members as drivers of the preserved unit.
Fund Us
Donate money to the restoration of the Class 126 using the button below. We appreciate any help you can give, every little helps.
Find Us